Overview
Search std docs
We built an offline search index for C/C++ std library based on cppreference.com. Input any keyword in the address bar, you'll get the result instantly. It's blaze-fast!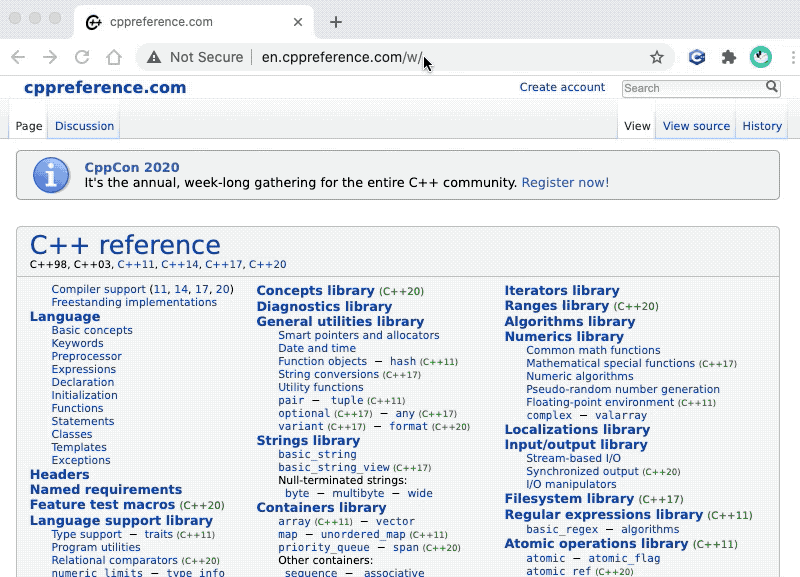 Offline mode
You can download the offline archive from Cppreference archiven page. To enable the offline mode, you should check the checkbox and input the offline docs path on the popup page. However, please check the Caveats if you are a Firefox user.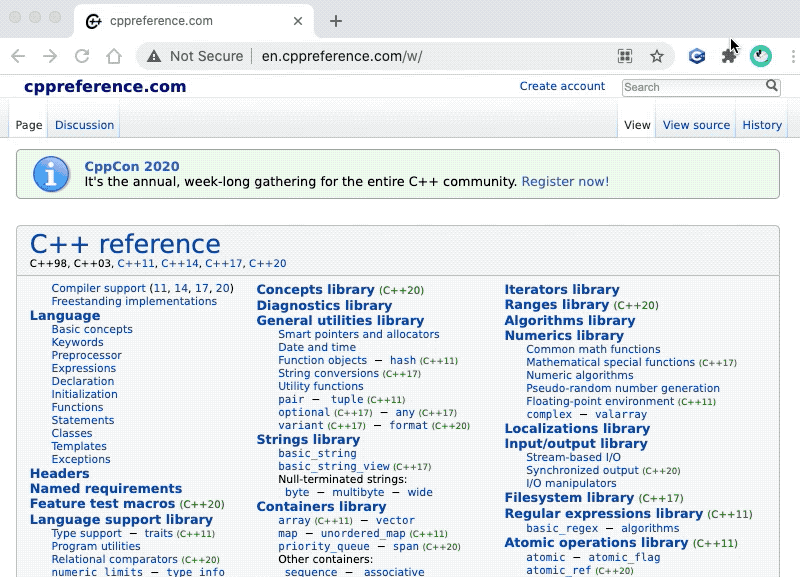 Command systems
The command system brings a handy set of useful and convenient commands to you. Each command starts with a : (colon), followed by the name, and function differently in individual. Those commands including but not limited to:
:help - Show the help messages.
:header - Show all C++ header libraries.
:posix - Show all POSIX system interfaces.
:history - Show your local search history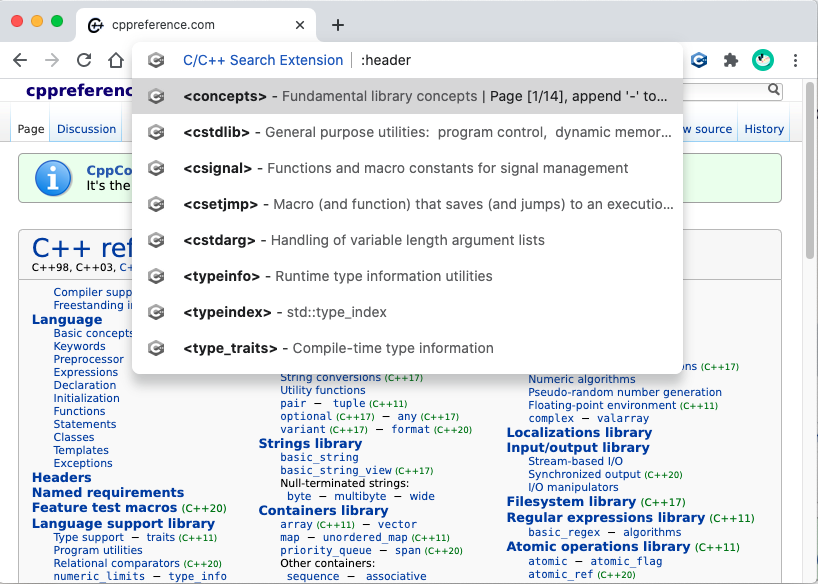 Miscellaneous
Multi-locale language search
You can configure you prefer locale language for cppreference docs search in the popup page.
Page down/up easily
You can press space after the keyword, then increase or decrease the number of - (hyphen) to page down or page up.